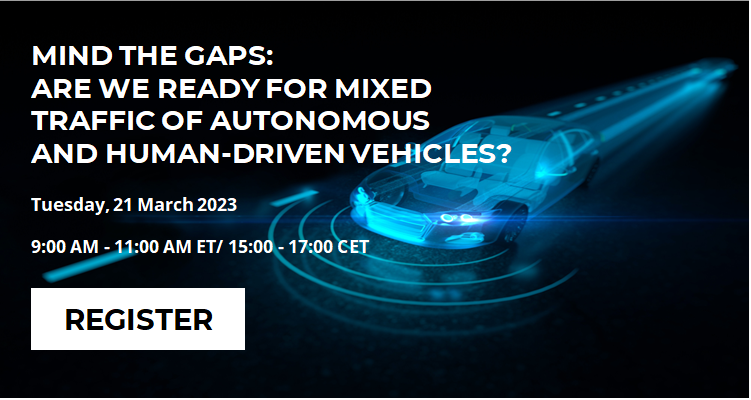 ---
---
Among scientists, businesses and the general public there is a wide range of opinions on whether or not fully autonomous vehicles on public roads are feasible. Although these opinions range from "never ever" to "within the next 3 years", the fact of the matter is that thousands of so-called "Robot Cars" are already on global public roads for test purposes every day.
Regardless of if/when fully autonomous vehicles on public roads are feasible, it is widely accepted that they will have to share roads with human-driven vehicles, resulting in mixed traffic. Mixed traffic is expected to dominate roads for decades, imposing additional challenges for road traffic in the future. Human and robot vehicles will need to find ways to cooperate with each other on the road.
In this workshop key experts from different disciplines discussed the limitations of artificial and human decision making and cover possible solutions for the smooth and safe cooperation between automated and human-driven vehicles.
The workshop was organised by the IEEE Standards Association as a part of a series of events on AI, Ethics and Automated driving, and took place online on Tuesday, 21 February 15:00-17:00 CET.
FRONTIER was represented by its Coordinator Ms Fanny Beruil from FUNDACIO EURECAT who spoke about "Challenges and Opportunities of Mixed Traffic Management". 
The webinar was attended by about 200 people from the United States, Asia and Europe.